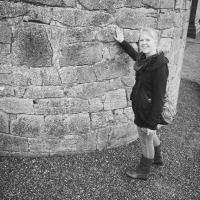 Hello, I am Hannah Hede, the youth minister at Crossroads Community Church. I am from Yakima Washington and graduated from Boise Bible College with a BS in youth ministry. I have a passion to partner with families to see students come to know the hope and life found only in Jesus Christ. I also have a heart for outreach and service. It is such a joy to work with your students!
Currently we meet at the future Community Rec Center (portable) located in the Moxee Park right next to the Children's toy area.
I invite you to have your kids be a part of Crossroads Youth and meet with us on Tuesday nights at 6:30pm. I will do my best to make it fun and encouraging.